Behold the latest instalment to the ACE 17+ PureControl football boots by adidas, coming in a grey camouflage design by the German brand.
The camouflaged print is extended across the entire upper for a limited edition boot, which we could see at the feet of leading ACE elite players including Arsenal's Mesut Ozil and Tottenham's Dele Alli.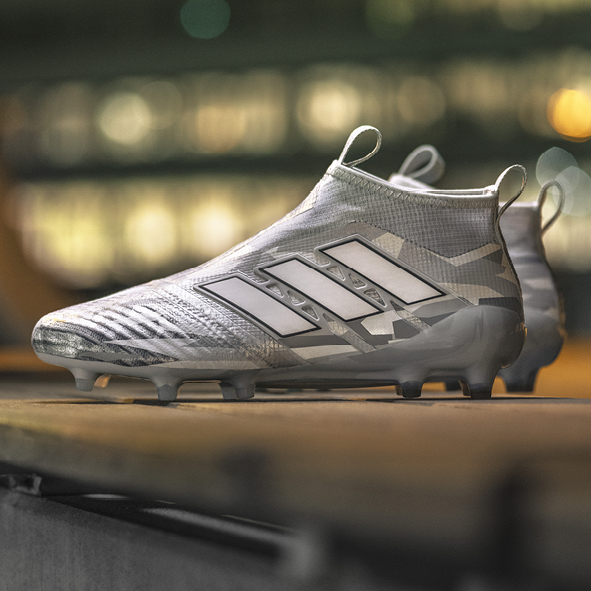 From the point of view of technology, we point out a transparent window that proudly showcases the Boost technology at the sole, whereas the Purecut Sock System provides an optimal fit to help lock the foot in place when moving at speed on pitch.
ace, adidas, cleat, purecontrol