It is relatively rare for Soccer Reviews to post about rugby boots, but this time we just could not resist.
Every so often adidas come up with a nice colorway for a soccer boot that goes along with their 'rugby' line. Sometimes, the colorway tops the one released on the men's soccer market. This time however, adidas have hit a home run, not just with the colorway but with the boot as well. Less than a year ago the Three Stripes released their first ever rugby boot, the Adizero RS7 Pro, which soon became a hit among rugby and soccer fans alike.
The new RS7 II in my opinion goes even further this year and tops the new synthetic adiZero II. Everything about it is fantastic. I am extremely jealous that this is a boot built for rugby players. Will we see more soccer players wearing this boot?
Introducing the brand new adidas RS7 II Pro Soft Ground Rugby Boots, boot has been launched on the back of the success of the AdiZero football boots. This boot is adidas' lightest ever rugby specific boot.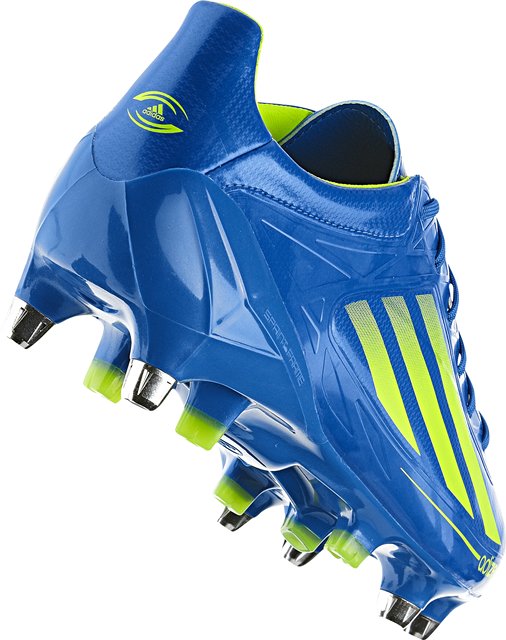 The RS7 is made from Sprint Skin Upper, a material that is lighter, softer and stronger than all other synthetics.
The sprint skin has been reinforced, making it stronger than its football counterpart.
The Striking zone of the Boot features a Synthetic Print to help improve control when striking the ball, especially in wet conditions.
The Heel of the Boot includes a Synthetic Print on the inner lining of the heel to help prevent slippage issues.
This makes the boot easy to break in and secures a great fitting boot.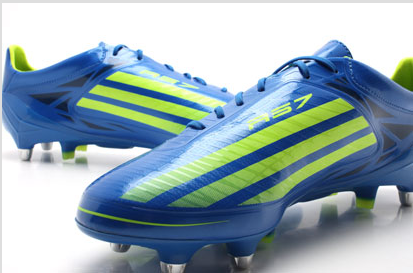 Adidas has used a Sprint frame for the RS7 Pro boot that is 50% Lighter than all other regular TPU Outsoles
Strong and Permanent midfoot support for stabilty and also helps injury prevention through lightweight hollow core construction
The sole features a mix sole plate using the rounded studs and Moulded studs
This has been added for maximum traxion without increasing the weight of the Boot.
The adidas miCoach will provide you with the capability to easily measures time, distance, speed, speed zones and number of sprints during training or a match.
This can then be downloaded on to a pc or iPhone application to be analysed.
To unlock your brain in your F50 adiZero RS7 II Rugby Boots simply add the one of miCoach speedpod sensor packs to your basket which are sold separately.
I know there will be some or a lot of people that disagree with me on this one, but what do you like better the Adizero II or the RS7 Pro II?