Just a week after the release of the adidas Predator LZ, the Three Stripes are gearing to launch the boot's lighter brother, the adidas Predator LZ SL. Our friends at SoccerLoco.com (previously SoccerFanatic) have now listed the boot for pre-order in two separate colorways.
The famed Predator lineup from adidas is back with the all-new adidas Predator LZ TRX FG SL in black and electricity. This boot from adidas features five lethal zones of premium control and ball feel. Players will love the touch unleashed by the pass pads, receiving pads, striking zone, dribbling zone and more.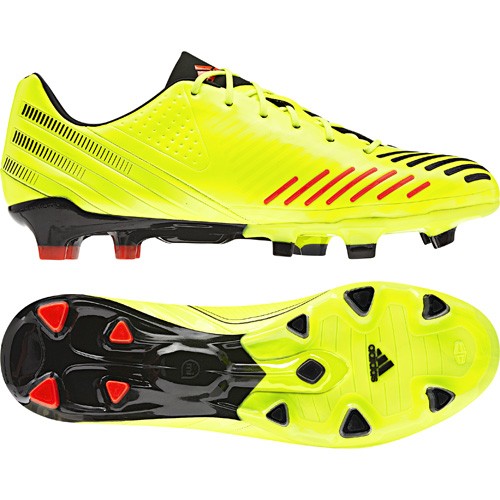 One of the lightest weight cleats to ever hit the market, this shoe will leave you zooming past defenders and onto goals. Plus, pop in the adidas miCoach speed cell and you'll be able to track your complete performance including average speed, top speed, sprints, strides and total distance.

Predator LZ TRX FG SL Features
The Predator LZ TRX FG SL lineup is designed with the ultimate player in mind. When you need top speeds to boost you for late goals in close games, the Predator LZ SL delivers. With enough touch-control for precision players, and enough stability and traction for the quickest players, you'll leave nothing behind. The lethal zones enable accurate passing, responsive receiving, finesse first touch, precision striking and controlled dribbling. Players will begin to take their game to the next level the minute they put these cleats on.
Weighing in at a mere 205 grams, the Predator LZ SL is the ultimate boot for the player who wants it all at an ultra light weight. What makes the Predator LZ SL so light has a lot to do with the upper. While the regular Predator LZ has an upper that brings the benefits of a synthetic and leather upper together into one boot, the Lethal Zones SL comes with a SprintSkin upper. SprintSkin offers the wearer a lighter boot, while also offering superior feel for the ball, while still carrying the 5 Lethal Zones offered by the new Predator.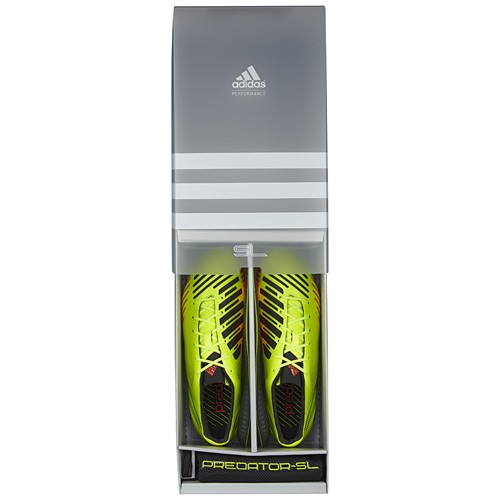 You can save $25 off the Predator LZ SL if you pre order them now from SoccerLoco (they should ship in early June), so what are you waiting for?What do you think of the new adidas Predator LZ SL? Leave a comment below.