The new Nike kits that the fabled Corinthians of Brasil will wear for the 2013 season celebrate the cherished memories of winning the 1990 Brasilian National Championship.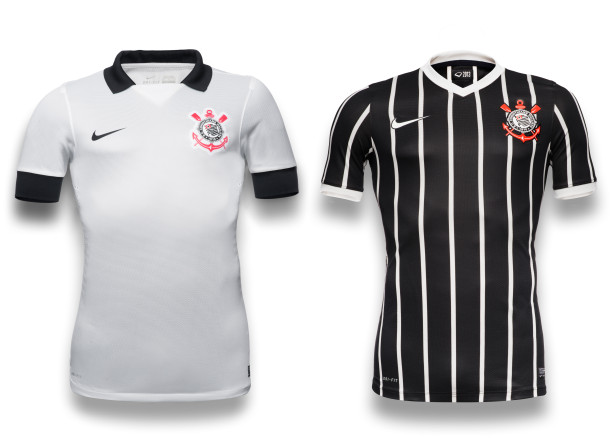 On December 16, 1990, Corinthians made history collecting their first Brasilian National Championship. On that hot December Sunday, the club's supporters, known as the "Fiel" (the Faithful), made up more than 80 percent of the crowd at Morumbi Stadium. When Tupãzinho scored they went crazy with excitement, so much so that they barely waited for the final whistle to start celebrating the historic moment. To honor that piece of history, the 2013 home kit takes inspiration from the 1990 design.
Nike applies the same world-class technology used in the Brasilian National Team to manufacture Corinthians' uniforms. The home (white) jersey has the same look and feel of the design created for the 1990 Championship winning team, featuring a black polo collar. it is paired with traditional black shorts and white socks. The away (black) jersey is designed with a V-neck collar and sleeve cuffs in the same color. The away shirt is complemented by white shorts and black socks.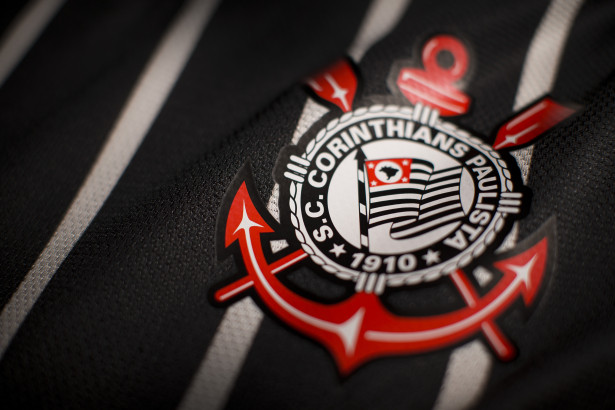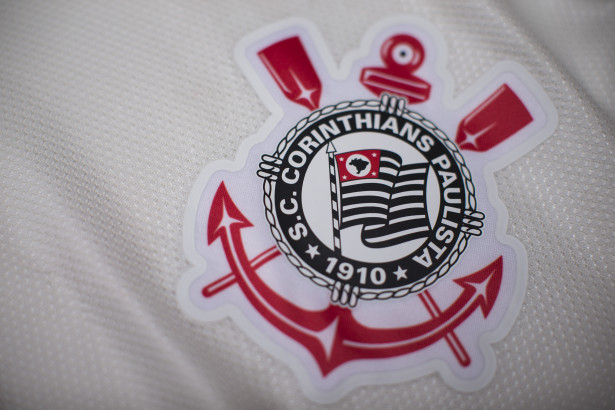 Inside the collar, both jerseys have a stylized design of the new Corinthians Arena. The numbering 2013 refers to the club´s current pursuit of their second 'Libertadores Cup' and third Club World Cup Championship. The socks have "SCCP" on the calf with a vertical line.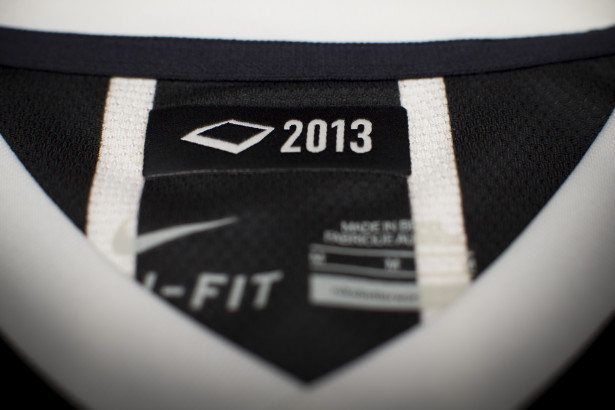 Corinthians players will officially wear the white kit on Wednesday, April 10 for the Libertadores Cup. The black kit will be worn for the first time four days later, in the São Paulo State Championship.
The new kits will be available in stores in Brasil beginning April 15.
What do you think of the new Corinthians 2013 Nike Home and Away Kits? Leave your thoughts below.
apparel, away, home, jersey, kits, nike