As I enter into the summer months, I typically find that I have a little bit more free-time than usual. As my FIFA13 save files have been gathering dust for a few months, I typically pick up where I left off and dive back in the midst of my favorite video game series. However, since I have a platform here on SR that I have not always enjoyed, I can move some of my FIFA critiques and ideas for the next version onto a grander scale than me just complaining to my friends. So, with that in mind, brace yourselves for some added additions that, I believe, could improve the FIFA franchise as we await FIFA14.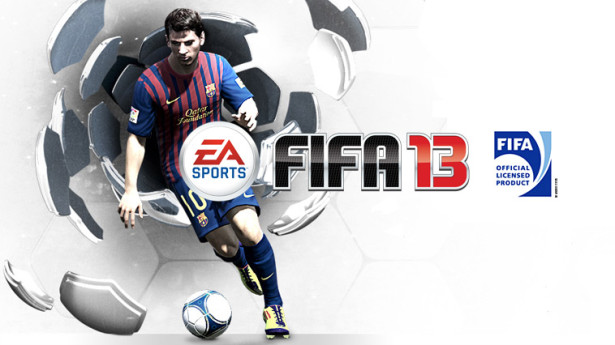 Although I typically bow to others on some video game issues, I feel that my idea for FIFA is to get it as close as possible to what I see on match day. With that being said, I will not devote several paragraphs on how much I dislike losing online club matches against teams that my team dominates in terms of possession and passing because the computer controlled defenders and keepers are useless. I will not devote several paragraphs to how much I disliked the separation of offline/online virtual pros (who plays that many matches online AND offline?). I will not devote several paragraphs to how slowly scouted players grow, how defenders somehow become faster than my attackers in certain situations, and how friendly matches should allow more than three substitutions. However, I will list some of my grievances in quick and pointed sentences in order to avoid spending too much time on them (see what I did there?).
Since this is an equipment website, I will start with a few things that I wish EA would update on the kit/boot side of the game. The biggest issue I always have with the kits derives from how I typically take part in a "Be a Manager" campaign. I always choose a lower level English team (nPower Champ or League 1…I rarely have enough time for League 2, but I tend to choose the team with the sharpest kit selection), and I always grow them into a European powerhouse that quickly rises into the EPL. With that knowledge, I hate how my team is playing in CL matches and winning the EPL trophy with those gaudy lower level name/number sets on their kits. I also would love for the sleeve patches to update depending on what league I am in and possibly update when I win that league. When I have taken the league trophy home in the EPL for the third consecutive season, I would love for Aldershot Town to be dancing around with gold patches on their sleeves.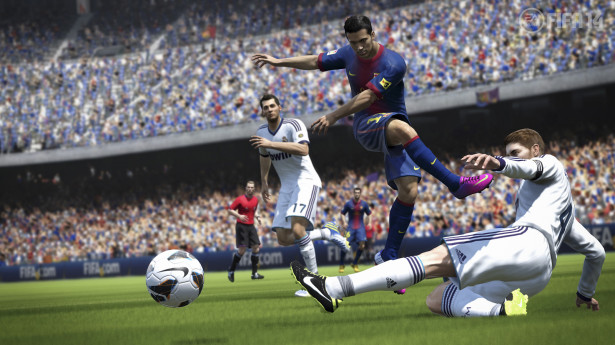 As far as the boot situation, EA did a much better job at updating footwear as new colors became available. With that praise, I do wish that EA had gone even farther with that. Several boots went un-updated (Puma, Mizuno, and Under Armour all missed out on being updated) and I hope that EA are able to further the progress they made with 13 and make the boot selection even larger in FIFA14 (Warrior definitely needs to be added). As a boot tester, I typically am a large enough nerd that I will update my VP with whatever boots I am wearing at the time. Sadly, during testing of Warrior boots, the new Puma King, the CR7 Vapor, and the Under Armour Carbon Blur, I was unable to see my virtual self sporting the same boots. If EA are able to create a virtual version of the Messi F50, it should not be too big of a programming issue to make a decent replica of certain others.
Outside of equipment, EA should be given big-time kudos for fixing the finesse shot. Online "cheaters" made a mockery of the feature by learning the secret "Ashley Young spot" and scoring at will during FIFA12, but FIFA13 definitely made shooting seem more realistic. I have heard and seen that FIFA14 will include knuckling shots, so fans of Gareth Bale and CR7 will now get to see their free-kick talents translating onto the game. The only issue I had with free-kicks in FIFA13 is the useless feature that allows you to make the defensive wall encroach on the ball, but it does add an aspect that certainly happens every game-day.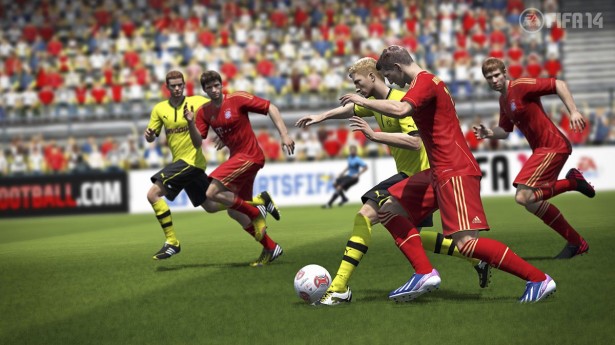 I would like to see a few more choices as a player when I am in a player-based career. Although choosing to ask for a transfer, loan, or retire are some of the biggest, it would be nice to complain about first team chances without threatening to leave or ask to play a different position on the pitch. It would also be nice to have a little more power in the transfer selection, as I would love to be able to jump into a certain league or attempt to try and play for a certain team. Although I am not asking for it, the future would really be interesting if the media moments that you have to handle in the manager-based career also occurred in the player-based one. How much fun would it be to insult an opposing team so much that the fans booed you the next time you played against them?
At the end of the day, there are a million positive things about FIFA and only a small list of negatives. However, with a group of fans that are so in love with their sport, FIFA and EA Sports has to always be improving and attempting to better their product so that we will continue to buy it. Here's hoping that FIFA14 is another step in a positive direction and that my wife will forgive the countless hours I will inevitably spend playing it.
There are hundreds of other spects about FIFA13 that some people love or that people love to hate. What do you want in FIFA14? What did you love about FIFA13? Have you been sent into the arms of PES or have you left PES for FIFA13? Leave your thoughts and comments in the section below.