Building up to the highly anticipated launch of the Tiempo Legend VII, Nike has revealed a super-limited version, almost entirely black, dubbed the 'Black Platinum' edition.
Only 100 pairs will be available worldwide, but they will not go on sale, as the Big Swoosh has gifted to important stores, partners and influencers.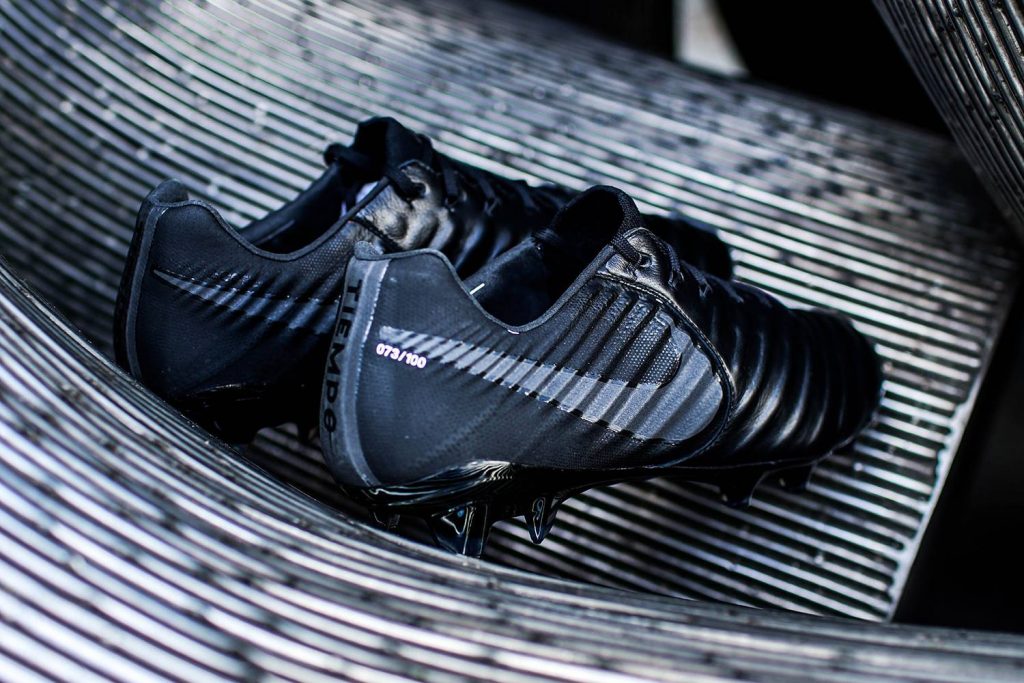 From this stealth incarnation, we can note that the seventh generation takes on a dramatic shift in design compared to the past few series, characterized by a distinctive ribbed upper and low-cut Flyknit construction.
cleat, cleats, nike, tiempo