The Glitch "Opti" pack has got new additions by adidas, whether you would prefer an astonishing outer skin or a more toned down incarnation.
First up is this striking paint job covering the upper in a unique graphic print that features green, orange and yellow, with the lateral Three Stripes and soleplate in black.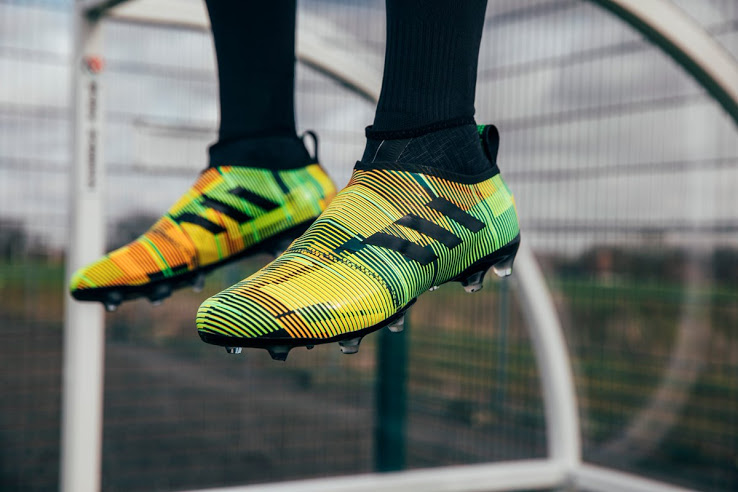 Expected to be wildly popular amongst the crowd of the Glitch is this dark black edition with a subtle all-over pattern and sparked to life by touches of volcanic red.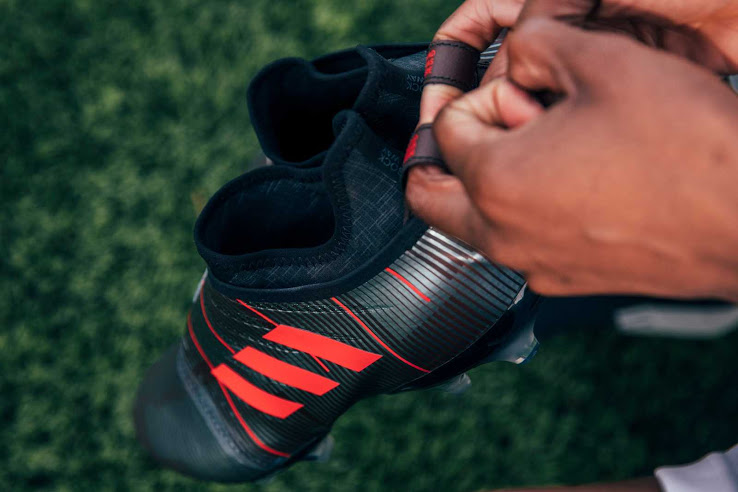 adidas, cleat, cleats, glitch