Rocking the world of football boots enthusiasts like us is the move by adidas to re-release the Predator Precision, with this remake coming in the dark blue colourway and being very faithful to the original.
These feature the trademark Three Stripes, covering most of the outside in a dominant way, with touches of white in the German brand's performance logo on the tongue and red for the tongue, collar and lower part of the studs.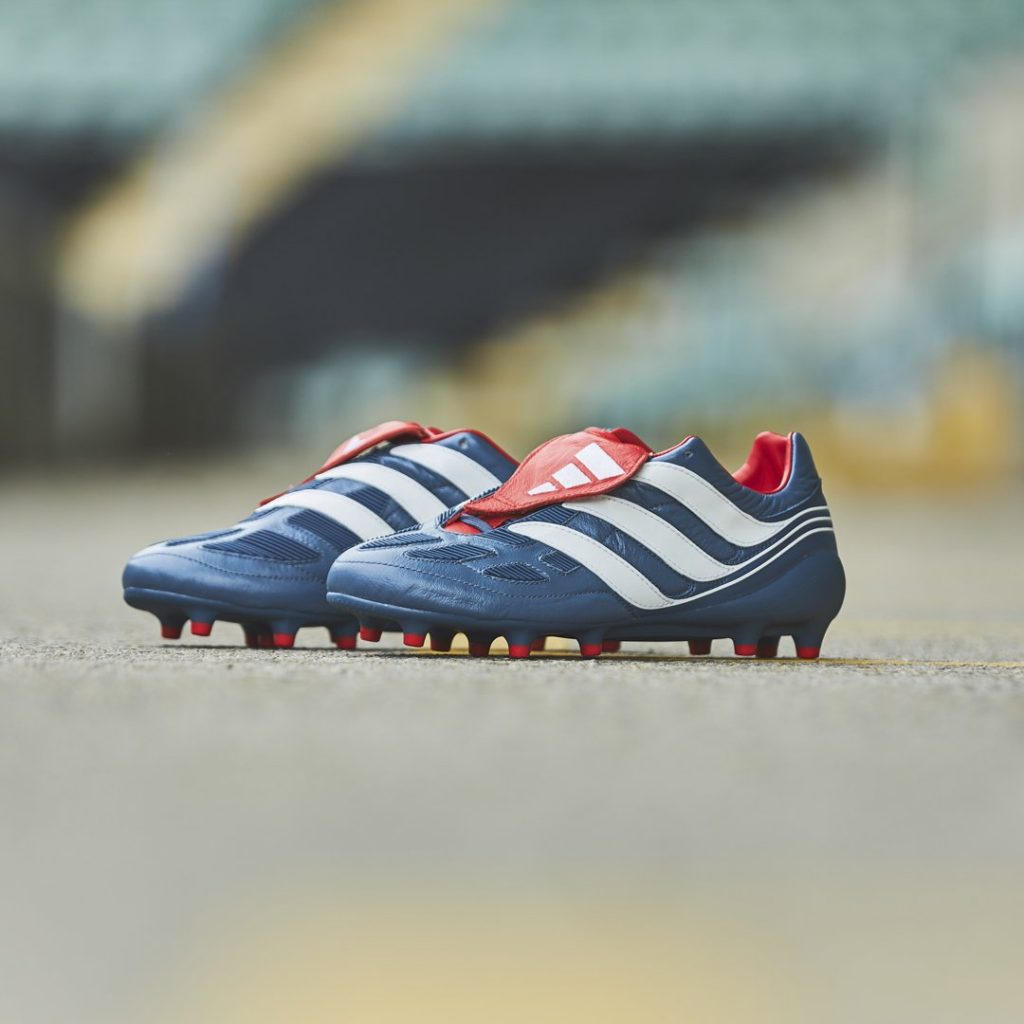 Some of the greatest of all-time had worn this boot, most notably including David Beckham, which was launched in time for Euro 2000 in Belgium and the Netherlands.
adidas, cleat, cleats, precision, predator