The 'Pyro Storm' collection of football boots is here with a bang, as adidas bring new colourways to the Ace, Copa, Nemeziz and X football boots.
As its name implies, this pack involves fiery visual aesthetics, including a so-called bright "Solar Orange" applied to the ACE 17+ PureControl and a darker shade of "Solar Red" onto the X 17+ PureSpeed.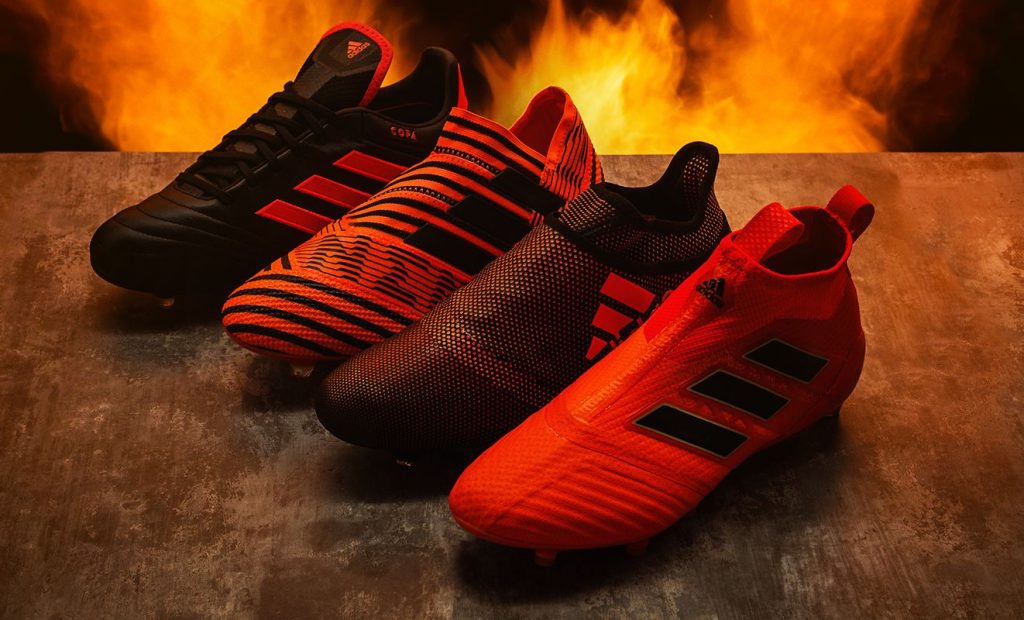 Players across Europe have already began switching into their new incarnations and showcasing them on the social media, with lead endorsees of the German brand including the likes of Dele Alli, Mesut Ozil and Paul Pogba in the ACE; Luis Suarez, Gareth Bale and Gabriel Jesus in the X; and Julian Draxler, Roberto Firmino and Jesse Lingard in the Nemeziz.
Note that these exclude Leo Messi, who will eventually be receiving his very own Pyro Storm colourway in the coming days…