New Balance have officially unveiled a new limited edition Visaro 2.0 incarnation, inspired by Aaron Ramsey and his tattoos while paying homage to his heritage.
Aaron Ramsey said, "I've really loved the opportunity to work with the New Balance team to design these boots. Every time I step on the pitch I feel proud to play for my club and my country, so to get to show this pride through my boots has meant a great deal to me. I can't wait to play in them."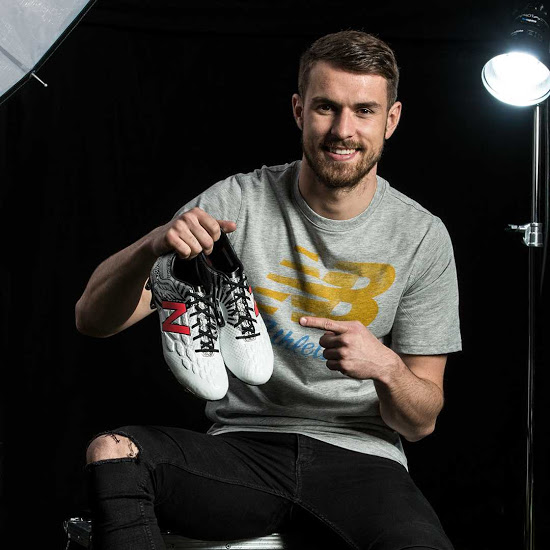 Influenced by Ramsey's teams, these football boots have a white base with black graphics, and the NB branding on the outstep is red to reflect the colours of Wales and Arsenal. Saint Michael the Archangel (a symbol of strength, power and leadership) is wrapped around the lateral side of the boot while the rising sun over Caerphilly Castle (where Aaron grew up) is situated on the medial side to complete the design.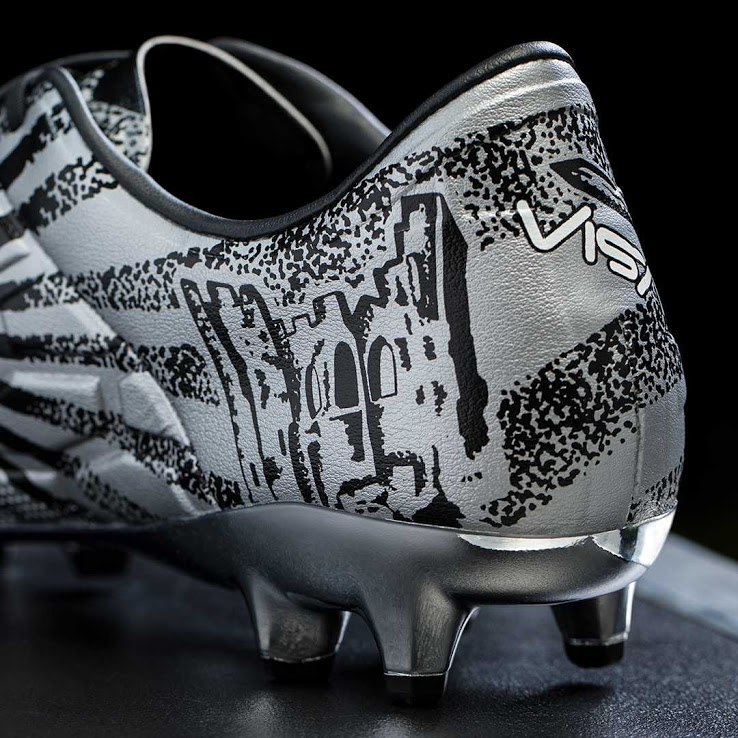 These boots are available globally, but only in 100 pairs, each with its own unique serial number embroidered on the tongue.