Dubbed the 'Break Through the Stratosphere' edition, behold yet another outer skin by adidas part of the Glitch Stratino collection.
Designed to stand out, this is inspired by the stratosphere (as its name implies), being mainly navy with turquoise Three Stripes and an eye-catching red front area.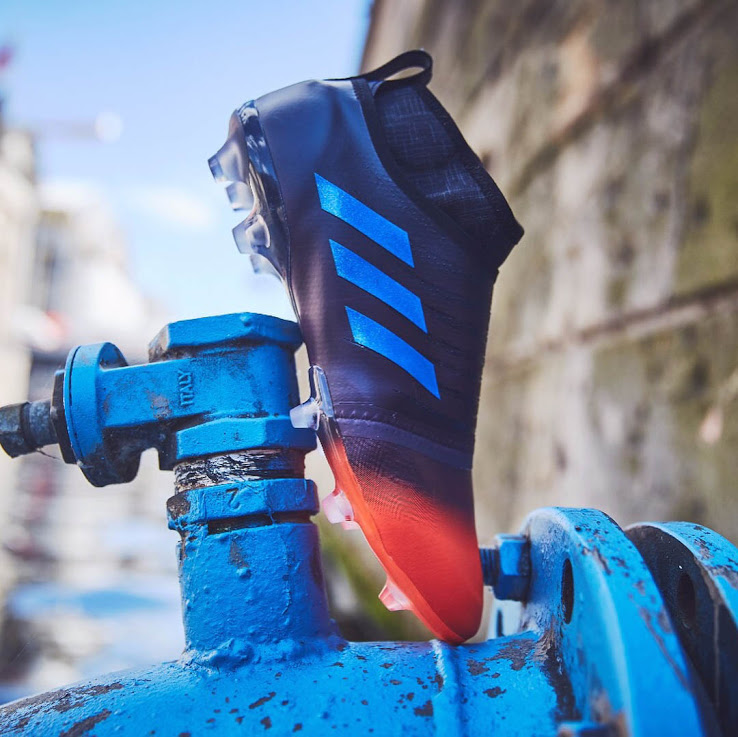 From the technical point of view, note that this has a techfit upper in the forefoot area with no laces for a clean striking surface. Such an outer skin has to be combined with a fitting inner shoe as per the German brand's idea behind the Glitch.
adidas, cleat, cleats, glitch