The HypervenomX, MagistaX, MercurialX and TiempoX are back with a set of understated colourways, as Nike has introduced this Chasing Shadows pack exclusive to its FootballX models for the small-sided game.
The HypervenomX are split between grey on the outside and black on the inside, with splashes of white and turquoise finishing off the design. Meanwhile, the MagistaX is probably the most low-key style in the collection, being predominantly black with a white outlined Big Swoosh on either side.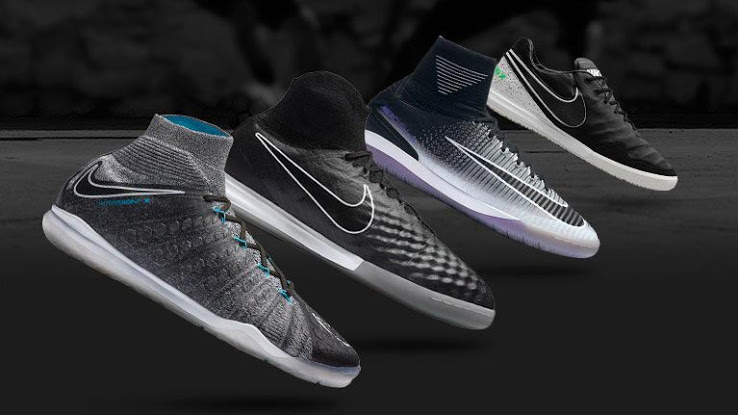 The MercurialX fades from black to light grey and combines this understated base with purple details, whereas the TiempoX is black with white and hints of green.