Another Puma endorsee, Olivier Giroud, has been equipped with a special pair of football boots to be spotted in another famous derby, as his Arsenal team take on local rivals Tottenham in the North London derby at White Hart Lane.
Part of the "Derby Fever" collection that celebrates matches between rival clubs, this incarnation involves a bespoke pair of Arsenal-inspired white and red evoPOWER Vigor boots, to be sported by the French international striker.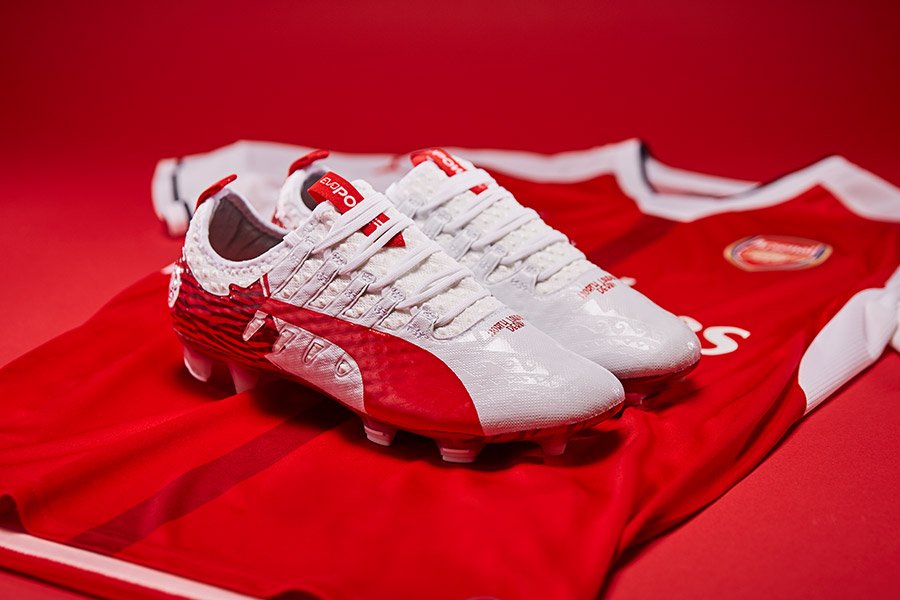 This edition incorporates graphic elements of the Gunners' club badge too. Sunday will be the first and last time that Giroud laces up in these beauties as they have been designed specifically by the Big Cat for this weekend's match only.