Puma have released the evoPOWER Vigor 3D Force 1 football boot model, in the form of the Blue Depths limited edition shown here, featuring an interesting shimmer effect.
This combines several shades of blue, ranging from turquoise almost to purple for unique base, which is combined with a black knit sock construction and a dark blue soleplate.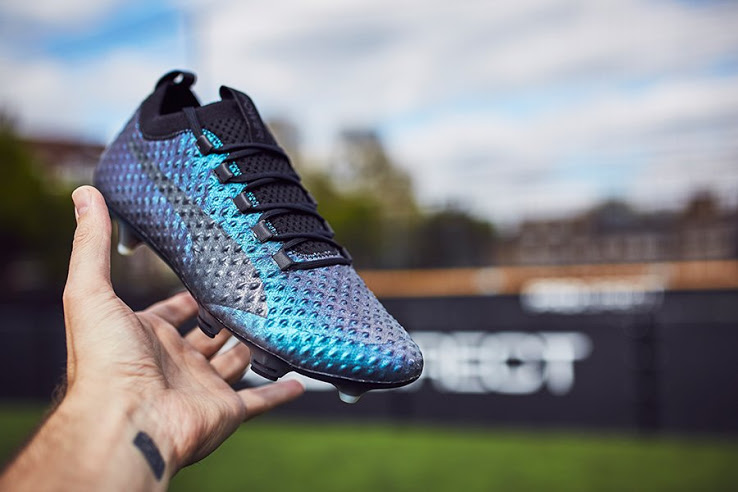 Notable is also the tongue-less slip-on construction with a knitted sock part, as well as the texture of small dots for an improved touch on the upper.
cleat, cleats, evopower, puma