Benoit Assou-Ekotto ranks with the likes of Mario Balotelli (maybe a bit lower) as one of the characters of the Premier League (check out his twitter @assouekotto). Recently Assou-Ekotto has taken to wearing a different boot on either foot, and after a bit of sneaking around on the web we're here to solve the confusion behind it all.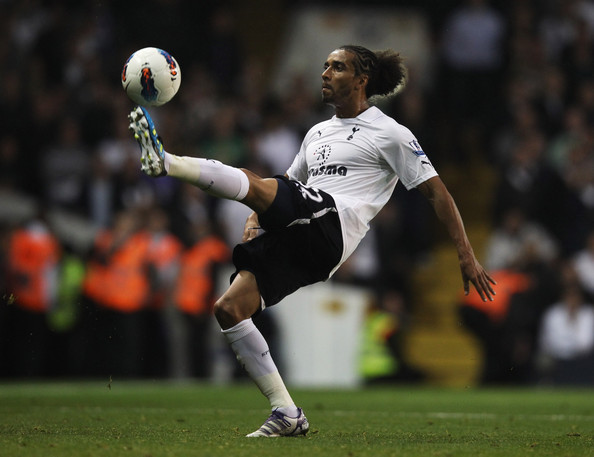 Assou-Ekotto was first spotted some months back with the Champion's League adiPowers on his right foot and the release colourway on his left, leaving boot spotters around the web scratching their heads in confusion. Assou-Ekkoto's revealed the method to his madness in an interview with The Mirror: "I bought two pairs – one blue and one white. After three days, one of them split; and because I don't have a sponsor, I wasn't going to throw away a shoe that is brand new. So I took one of the other colour and played like that." The "split" that Assou-Ekotto is talking about is one that has annoyed many adiPower wearers, and while it didn't happen to the pair we reviewed, we have heard many accounts of it happening.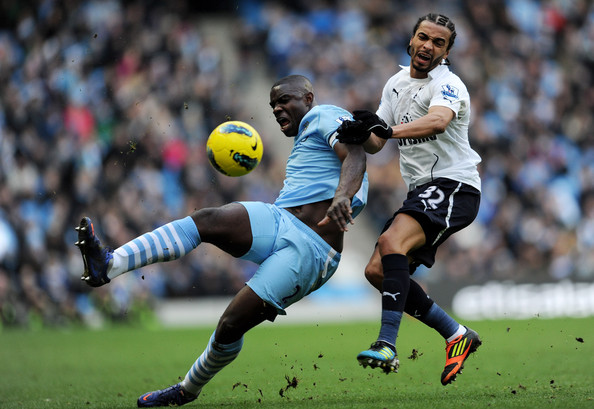 The new year brought about a new boot (singular) for the full back. This time Assou-Ekotto had ditched the Champions League adiPower for a great looking black/orange adiZero miCoach. Could it be that Benoit's boot ripped again, or that he just became a little bit more adventurous with his choice of boots?
After scoring a screamer against Everton, his first in two years, Assou-Ekotto posted this image of him and his adiPower along with the caption "It is the shoes!" As a result we doubt Assou-Ekotto will be ditching his adiPowers in favour for another miCoach anytime soon… Furthermore, it doesn't look as if he's in a hurry to find a sponsor as he's "happy not to have a sponsor because I'd rather be free to do what I want." Something that we may see more and more players particular those on Nike's books do if their boot silo plan becomes a reality. It's all very peculiar but then again, what else would you expect from an eccentric guy like Benoit Assou-Ekotto?
What other players do you know of that have done an Assou-Ekotto? Leave your answers in the section below.