There's an ugly secret that everyone knows about. We all know it's there, but we aren't doing anywhere near enough to do it. It's the exploitation of workers in third world countries. So while we know it's a big problem, we're sweeping it under the carpet and not doing much to reduce it.
We all know about the horrors of sweat shops throughout Asia and the conditions faced by these workers. Unfortunately, Nike, adidas, Puma and nearly every sportswear company exploit workers to keep their labour costs to a minimum (and yet we pay over $400 for a pair of Superflys). We should all be concerned about it. But you guys, the players, fans and coaches, can make sure this doesn't happen and that some 7 year old kid in South East Asia isn't making your next football. And you can do that buy going with Senda Atheltics.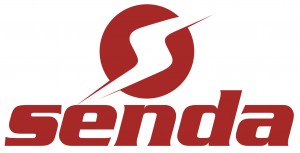 Coming out of Oakland, California, Senda Athletics is different to most sports companies as they preach the Fair Trade message. What does it mean to be Fair Trade? Fair Trade is an alternative approach to conventional trade and is based on a partnership between producers and consumers. Fair Trade offers producers a better deal and improved terms of trade. This allows them the opportunity to improve their lives and plan for their future. In other words, there's no child labour or worker exploitation as the workers are given a fair wage and safe working conditions.
Senda Athletics are aiming at a niche market for their small range of soccer balls. Senda products are for those who care about the welfare of the workers who make what you wear or use each day. Senda Athletics are primarily focused on soccer balls, and they've released three different soccer balls aimed at different levels of use: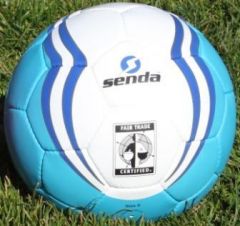 Aimed at being the knockabout ball, it's the ball that you use whenever you want to go out for a kick of the ball with a few mates and you aren't concerned about making sure it's preserved for matchday. It's a 32 panel TPU ball with a latex bladder plus comes in sizes 3-5, making it a ball for all ages.
The Apex Match falls just below the top level, premium match ball. Like the Valor Club, it's a 32 panel TPU design with a latex bladder. Good if you care about having a good ball to play with at the park, but not to play on concrete or in the backyard. NFHS certified.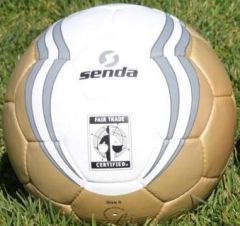 Senda's best ball, and the one for matchday use. Coming with a 3 year stitching and shape guarantee, this is the ball you want on matchday. Offers a natural feel and superior touch. Plus it's FIFA Approved quality, much like the premium matchballs that you see on the market.
One thing that impressed me with Senda Athletics is the price of their balls. A premium, FIFA Approved quality ball for under $60 is absolutely brilliant value, considering nearly every premium FIFA Approved quality ball on the market starts from $100. Not only that, you'd be doing the right thing by going Fair Trade, so it works both ways right? However, we aren't taking Senda's word for it. Soccer Reviews is expected to get it's hands on the Rapido Premier ball sometime this week, and we'll report our findings in the next month and a half or so.
Interested in getting a ball? Just click on which ever ball you'd like to know more of and it'll take you to Senda's official online store. Until then, what do you think about Senda Athletic's Free Trade message?