Puma have revealed all-new ONE football boots, coming in a special edition Chrome finish to be headlined by France ace Antoine Griezmann.
This offers an entirely new concept by adding an all-synthetic microfiber upper to the boot that, by default, features a part-leather solution, as well as the extra SL insole for less weight.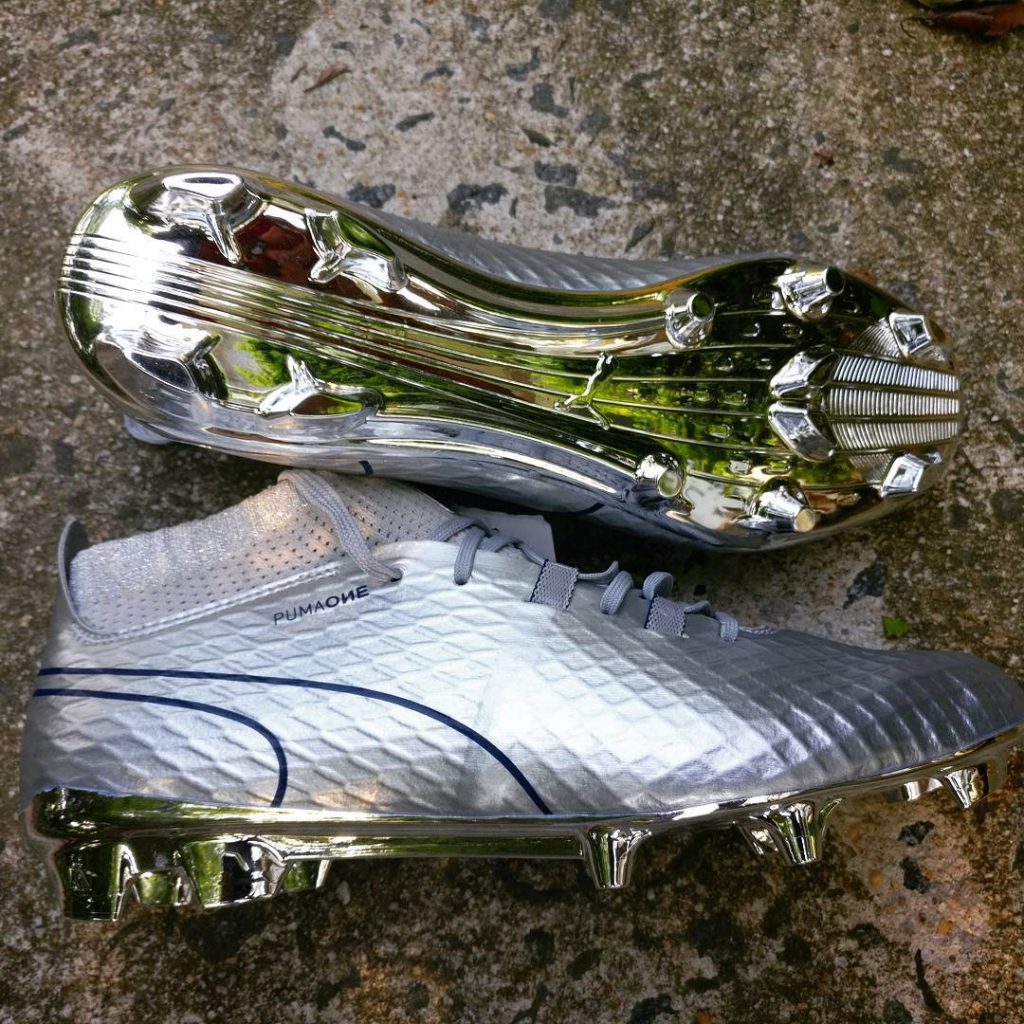 Apart from that, it features the same evoKNIT sock as the standard model, whilst featuring a clean metallic-silver upper design with the grey knit collar, dark blue brandings and shiny soleplate.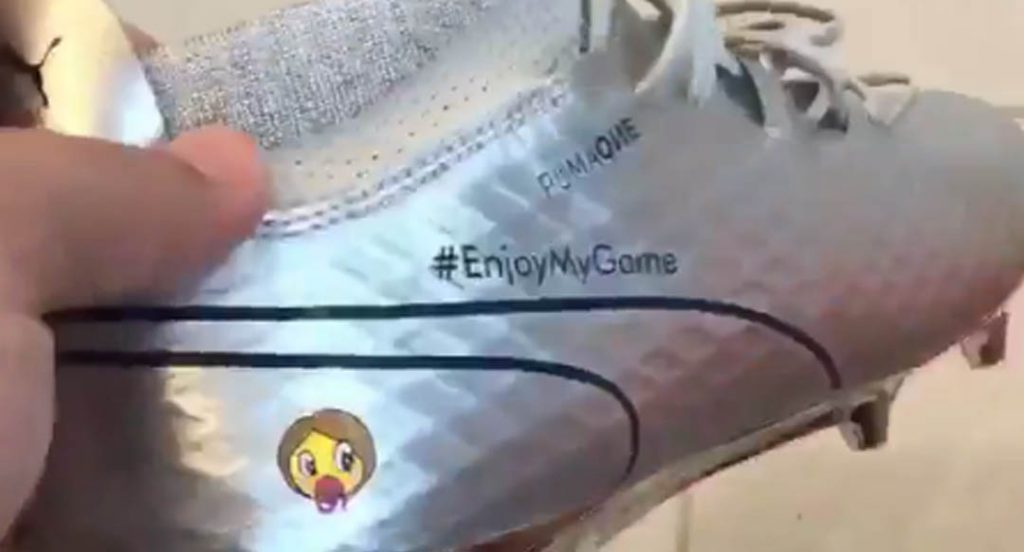 In his own incarnation, the Atletico Madrid man, as shown above and showcased on the social media, has added his custom logo and the tagline #EnjoyMyGame.