Spurs fans, take a deep breath. Courtesy of a bit carelessness on Under Armor's part, we've got our hands on the first images of Spurs' away, third and goalkeeper kits for next season.
Spurs, much like Liverpool, have moved away from the kit manufacturers commonly seen in the English Premier League by signing with popular American brand Under Armor. During a talk by Under Armor's CEO, Kevin Plank, a short video (5:12) revealed photos of Spurs latest kits, the picture above is what we believe will be their away. The kit is predominantly navy blue, but features a white trim on the collar and sleeves.
We may never see a kit look exactly like this, for one Gareth Bale may leave Spurs in the summer, and secondly Autonomy no longer are Spurs' lead sponsor, as their two year deal has expired.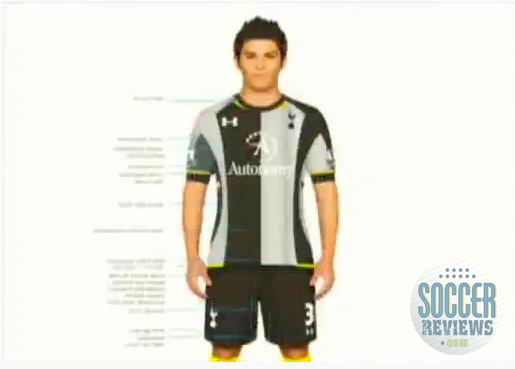 Many manufacturers choose to go a little bit out of the ordinary when it comes to third kits (Puma and Cardiff City, we're looking at you) and that's certainly what Under Armor have done here. The shirt features a predominantly black and grey colour scheme, and is really quite unusual.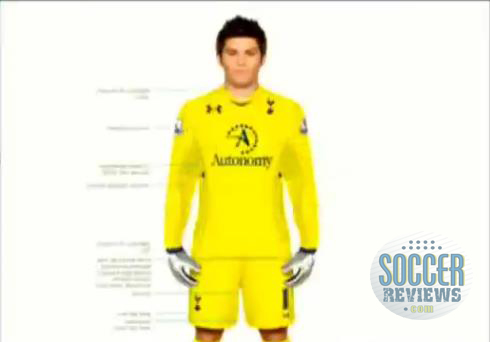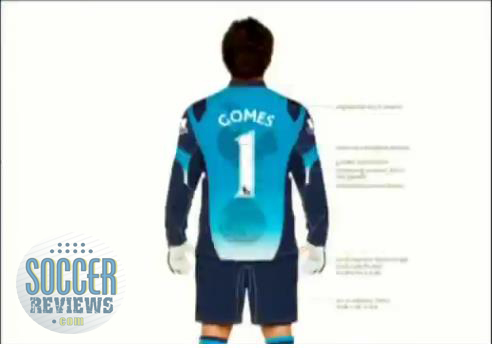 Brad Friedel and occasionaly Heurelho Gomes will be sporting these new goalkeeper kits. While the blue one looks pretty nice, we can't help but draw comparisons to a banana when we look at the yellow!
UPDATED PHOTOS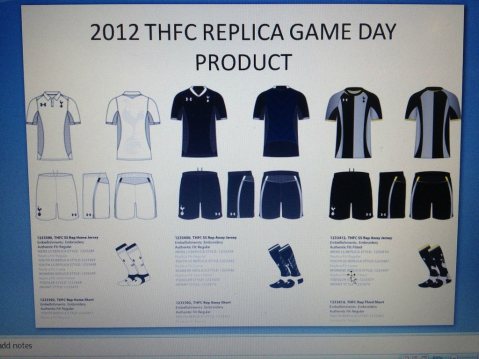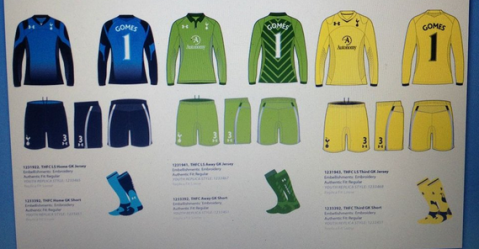 What do you think of Under Armor's kits for Spurs? Have they one-upped their American counterparts, Warrior Sports? Leave your impressions in the section below.
english premier league, jersey, leaked images, news, under armor, unreleased