The argument of artificial vs grass pitches is, I feel, a subject that every football fan has a strong opinion on. Last week Soccer Reviews had a in depth look into the effects of astroturf on the durability of boots. The Football League announced last month that they are looking into the possibility of bringing artificial pitches back to league football in England. There is a massive conflict of opinions between the people in charge of football throughout the world.
On the surface there seem to be plenty of advantages for lower league sides having artificial turfs in particular. Anyone who saw Tottenham's F.A cup game against Stevenage on Sunday will have no doubt been scratching their eyes out at the abysmal football being played on the Broadhall Way 'pitch'. It torn up and impossible to play crisp football on. The standard of the pitch was reflected in the quality on show, with barely 5 passes being made by either side. It was genuinely painful to watch and although it gave Stevenage a chance it was a shocking spectacle for fans and neutrals alike. Entertaining football is a must if lower league sides want to keep attendances up and poor pitches have an adverse effect on the quality of football a team plays.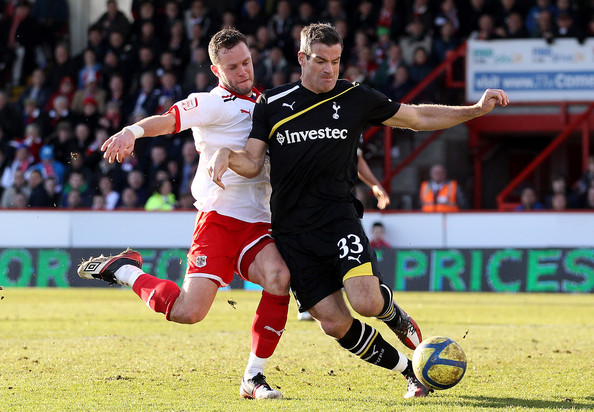 Since moving to Hong Kong I have played the majority of my football of 3G artificial pitches. Previously all my playing time was on grass pitches and I certainly prefer artificial pitches. At lower levels artificial pitches are the only way to emulate the pristine grass surfaces seen at the top Premier League clubs. Clubs in the Premier League can generally afford to throw millions of pounds into the upkeep of their pitches. Smaller clubs don't have this luxury and as the season progresses their pitches worsen. Broadhall Way is a perfect example. Stevenage are a small club who cannot afford to splash out on a huge budget for their groundsmen. Allowing clubs to install artificial pitches would benefit them financially and should improve the quality of football they can play.
The only obstacle to overcome to implement the use of these pitches would, I imagine, be the backlash from the players. In England especially, there are strong feelings that artificial pitches are detrimental to players abilities, an excuse regularly used by the English national team against Russia and other eastern European nations. Top clubs in Russian and Ukraine have artificial pitches out of necessity, the weather being just too cold, and I don't see the issue that English players have with it. CSKA Moscow's game on Tuesday against Real Madrid was a terrific game of football and the pitch seemed to play a positive part in that.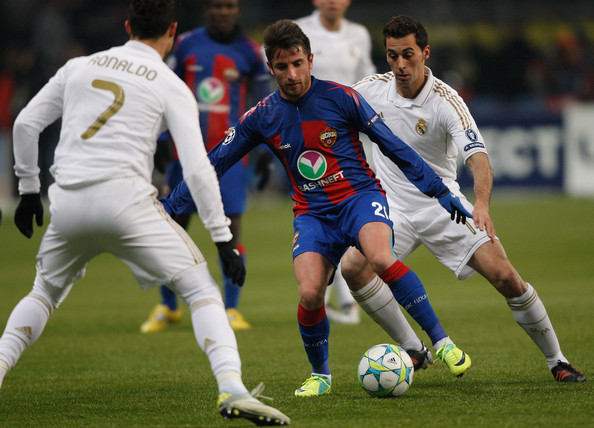 I had absolutely no qualms about the use of artificial pitches..until I ventured into the back of my boot closet to find my blue/white Nike Tiempos. I haven't worn them since the Christmas break and I was horrified when I saw the state they were in. On the front section of the boot the leather has worn shockingly, considering I only used them for 3 months. I know people at my club who have had similar issues with their Tiempo IV's on artificial pitches. I bought my Tiempo's because I think they have the best stud configuration for artificial pitches. The mix of conical and bladed studs are ideal for 3G pitches. Its a shame because they are the best boots I have ever owned but the durability just isn't good enough. It's not practical to buy a new pair of the same boot ever 3 months. This won't affect professionals, who get sent a new pair of boots regularly, but it will affect club players who have 1 or 2 boots to last them a season. I did however, feel that it was an issue that Soccer Reviews readers should know about. Soccer Reviews looked into this issue last week and we felt that artificial pitches aren't bad for your boots. In general I agree, but the Tiempo is one boot that definitely has issues with it.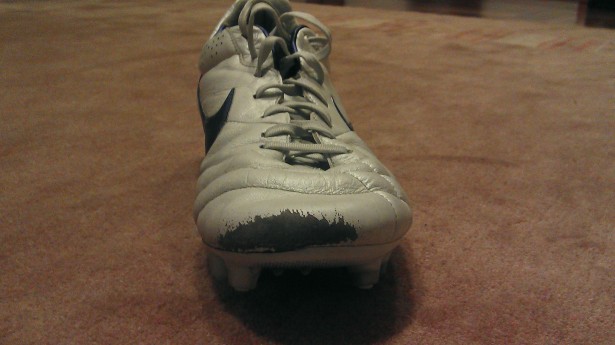 Nike need to address this issue as I think the Tiempo IV's are the best boots for artificial grass. I also think that the Football League should test the use of artificial pitches in League Two at least. Do you prefer artificial or grass pitches? Have you had any issues with your Tiempo IV's, or any other boots playing on artificial grass?