The new limited-edition 'Thunder Storm' collection is out now from adidas, bringing to the fore stunning designs to the Ace, Nemeziz and X football boots which, however, should not be seen at the feet of the likes of Luis Suarez, Paul Pogba and Gareth Bale.
These special incarnations include the Ace 17+ PureControl in a dark navy with bright blue details used for the thin outlines of the Three Stripes, the inside of the front studs and the branding on the heel tap. Similarly, the latest Nemeziz is navy with light turquoise blue applications and a gradient soleplate.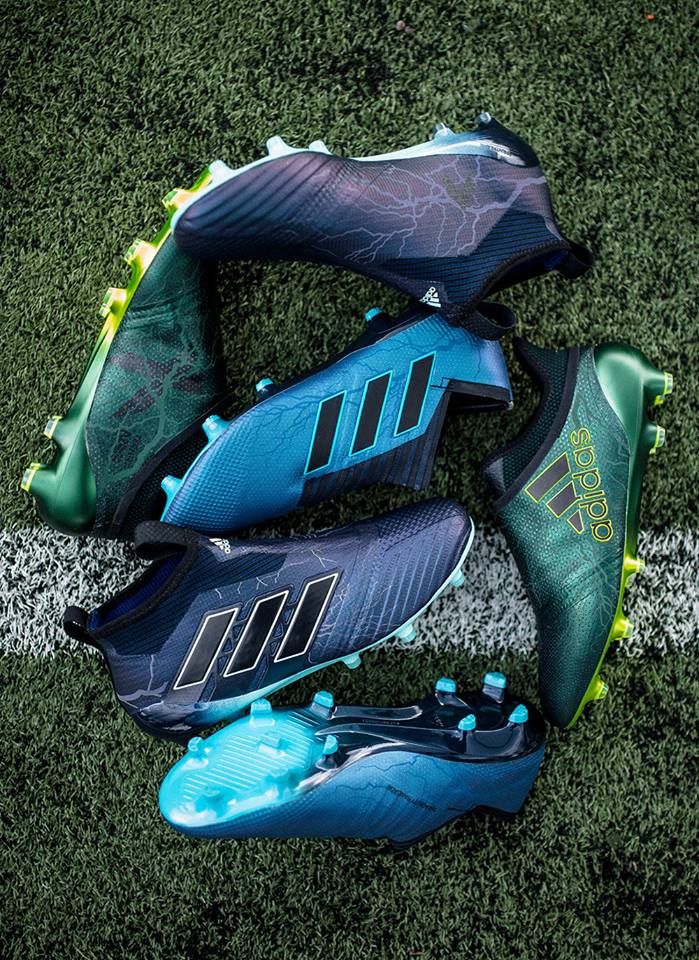 Most likely being the stand-out boot of the pack, the special edition X 17+ PureSpeed football boots are dark green with black brandings and a stunning gradient soleplate.