Nothing piques our interest like a blackout boot spot, but Vincent Kompany has us beyond intrigued with his recent footwear choice. We have reason to believe that the Belgian and Manchester City captain is sporting Warrior Sports', Liverpool's new kit supplier, first prototype football boot.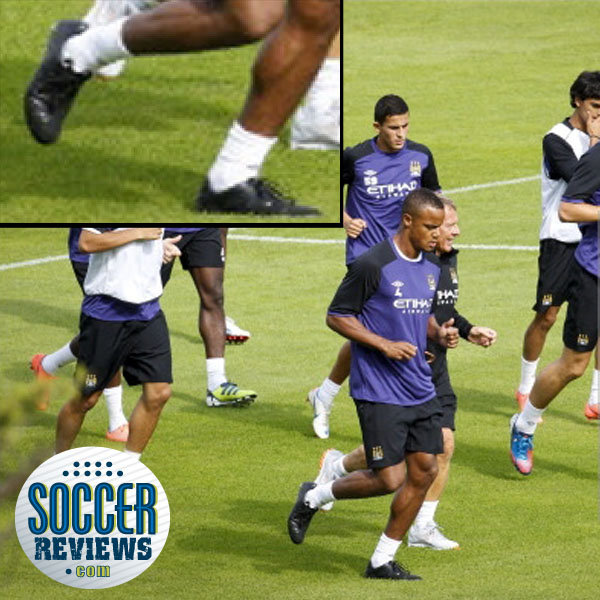 The Manchester City manager, Roberto Mancini, has his players on an intense training regimen in the Alps in an effort to get them fit to start defending their crown when the Premier League season kicks off in around a month's time. His inspirational captain who won the Premier League Player of the Year last campaign wearing Nike T90 Laser IVs appears to be experimenting with Warrior Sports' up and coming boot. If the American manufacturer could manage to land Kompany's services and signature, it would be a massive coup for the new brand.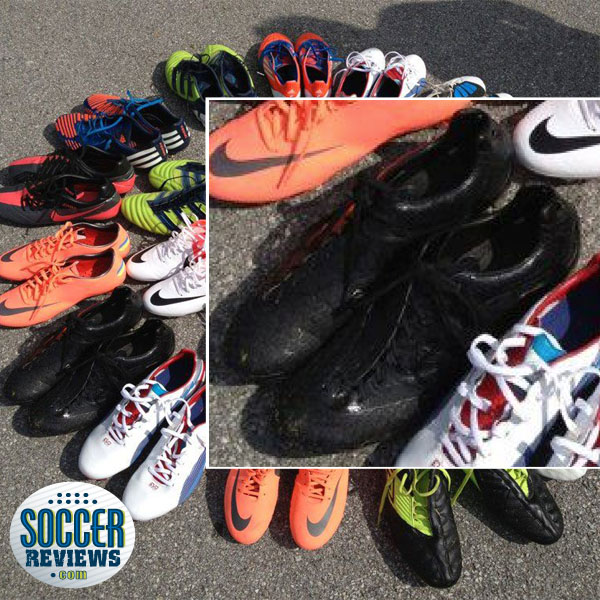 Luckily for us, we were also able to see an image of Manchester City's boots on display, and tucked away inconspicuously (or rather conspicuously…) in the bottom corner are the blackout Warrior Sports football boots. Reports on the internet have surfaced regarding Warrior Sports' new product, and we have reason to believe that it will be a lightweight kangaroo leather boot (with an official weight of 192 grams being passed around) called the Warrior Sports Skreamer K-Lite.
You can be sure that we will keep you updated on Vincent Kompany's footwear as well as the new Warrior Sports football boots. As for now, leave a comment below. What do you think? A good or bad move from Warrior Sports to attempt to move into the football boot market so quickly and suddenly? Also, would it be nice to see a star like Kompany sporting a less known boot, or would you rather him stick to one of the 'Big Three's' products?
boot spotting, cleat, cleats, leaked images, unreleased, warrior, warrior sports